MAZDA High Mileage Protection Plan In Fort Lauderdale, FL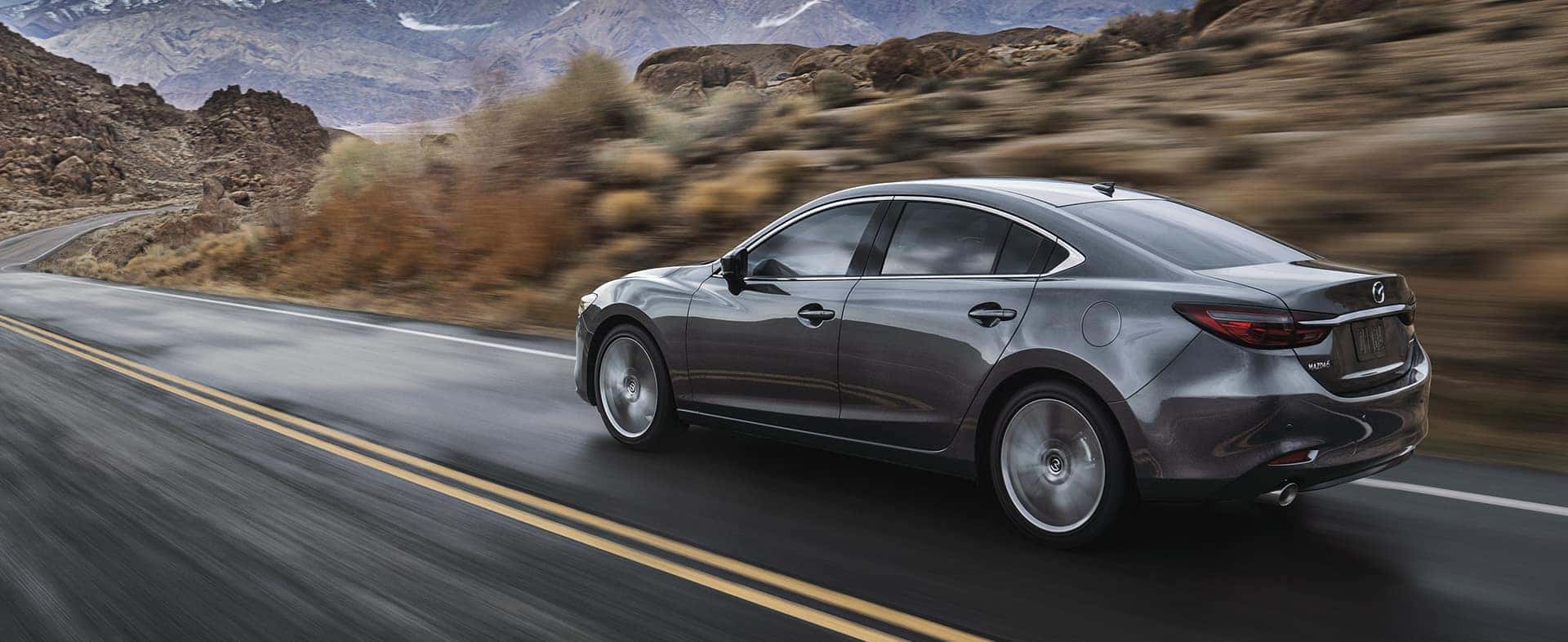 Do you plan on having your Mazda vehicle last you a long time in South Florida? You should! Whether you have our compact Mazda CX-30, our biggest Mazda CX-9, or any other beautiful Mazda vehicle, our dealership in Fort Lauderdale, FL, has a Mazda protection plan for you. Please read on to learn more about our high mileage protection plans!
Why Is Getting a MAZDA Protection Plan Important?
Whether you buy or lease a Mazda, it seems like most of the major repairs required on any given vehicle happen after the factory warranty expires. Then you become worried about your Mazda3 high mileage and what may happen to your vehicle if you get in a collision, require maintenance, or even need new Mazda tires once you've hit your mileage limit. That is what our Mazda protection plans are here for.
We offer plans that allow you to add miles to your Mazda CX-5 mileage (or any other vehicle, for that matter). With our plans, you can purchase up to 48,000 miles of extra coverage. Once you select your coverage, you can take your Mazda vehicle to our network of over 6,000 Mazda-certified service centers or licensed repair facilities in the United States or Canada.
How Does It Work?
When you purchase our high mileage Mazda protection plan, your coverage will start on the date of purchase and will expire either after you hit the number of miles purchased or after an agreed-upon term. That means you can set up your protection plan to expire after a certain amount of time or a certain number of miles. Every option includes a deductible based on the plan you purchase.
There are two different coverage levels: Owner Select Coverage and Drivetrain Plus Coverage.1 This next section will explain what comes with either plan.
The Fine Print
Every plan comes with fine print. But the fine print on our protection plans is here to help you! Below are the details for this service:
The High Mileage Vehicle Protection Plan does not pay or reimburse for damage caused by misuse, abuse, negligence, lack of regular maintenance, lack of lubricant from regular oil changes, rust, environmental damage, or regular damage. Your service contract will have the complete details of negligence that is not covered.
You will submit any service claims through Mazda's toll-free claims service. When you need to submit a claim, need authorization, or need to find a repair facility, you just have to call 800-327-5172.
You will be covered anywhere. Even if you purchase your vehicle from Gunther Mazda near North Miami, you will still be covered anywhere in the United States or Canada.
Authorized dealers will be paid directly for approved repairs. You will not have to pay yourself and wait for reimbursement.
What Comes With This Plan?
When you select your plan, you will get access to various benefits that will help keep you and your Mazda CX-5 covered. Here is what you can expect:
Towing Coverage: You will be reimbursed for up to $100 in towing charges for any mechanical breakdowns.
Alternative Transportation: If your car needs to remain at a shop, you will be covered for up to 10 days per breakdown. You will be allowed $40 a day for alternative transportation. You can use this for public transportation, a rental car, ridesharing, and more.
Travel Coverage: If you experience a breakdown when you are away from your home (over 100 miles), Mazda will give you up to $100 per day for food and lodging.
Fluids: Any oil, grease, lubricants, or gases needed will be covered during repairs.
Transferability: These protection plans are completely transferable. This makes your car a better value should you decide to sell.
Access to 6,000 Service Centers: We have over 6,000 approved facilities that can help with your vehicle if you need repair or service. You can call the 800 number above to find one near you.
Gunther MAZDA Protection
At Gunther Mazda, we are here to protect your vehicle. Whether you are buying a new Mazda CX-30 or already have an existing vehicle, we are here to offer plans that give you added peace of mind. If you have any questions about this program and what it means, please feel free to give us a call. We will be happy to go over the details with you and help you pick the coverage that is best for you.
Disclosure: 1Coverage level availability may be limited based on the age, mileage, make and model of your vehicle. Deductible applies. See service contract for additional details.